Few things you need to know about
Clamp Fixtures
from the
Clamp Fixtures
manufacturer, supplier, wholesaler, distributor, and factory. As a professional
Clamp Fixtures
manufacturer, supplier and exporter with a factory in Taiwan, we keeping in mind the emerging business trends worldwide, where many successful global wholesaler and retailers were vigorously including different varieties of products as an approach to attract more customers. More styles wanted, please
contact us
right now!
To find and shop the best Clamp Fixtures, you need to know about the highest quality ofClamp Fixtures manufacturer, supplier, wholesaler, distributor, OEM and ODM from a factory in Taiwan. We manufacture and export of
Clamp Fixtures
. We have a team of top technology organizations and high efficiency to ensure the timely delivery of high-quality products. For any interested parties, pls kindly contact for further details.

Clamp Fixtures

Model - Fixtures

Fixtures For Force Gauge

【Origin】

Taiwan

【Introduction】

Variety of fixtures for holding your samples, including: plates, lines, rods, nails and screws to fit all our force gauge and material testing stations.

【The parameters】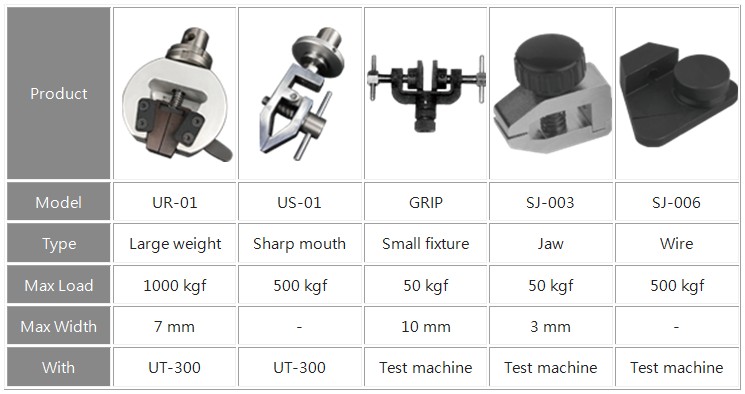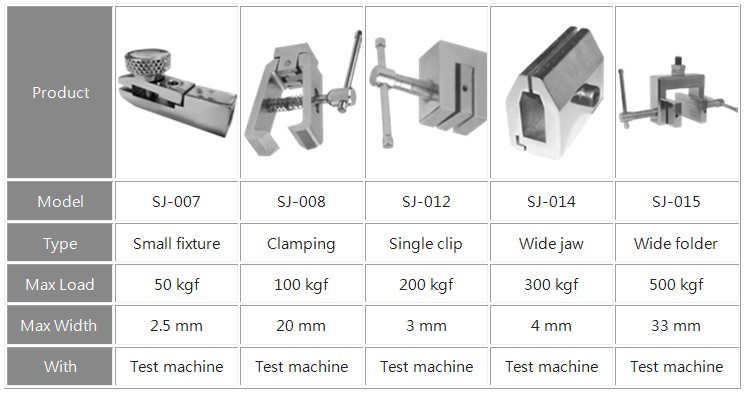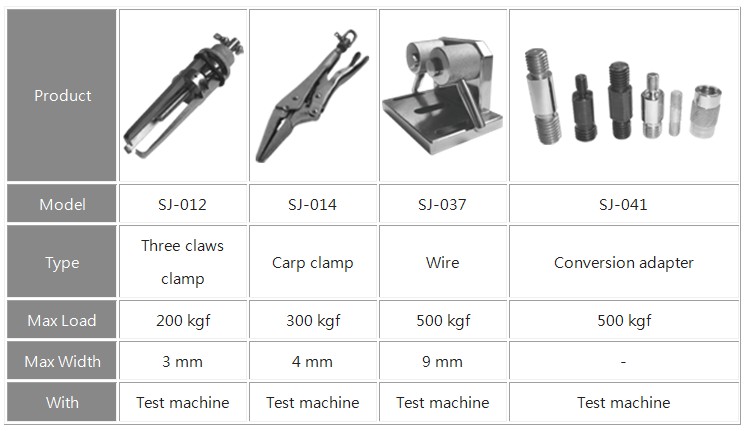 【Note】
Customized according to customer needs all kinds of fixtures.
Yotec Instruments CO., LTD.
Fixtures
none
Yotec Instruments CO., LTD.
Fixtures
none
Enquiry Now
Products List