How to find the high quality
Moisture Determination Balance
from the
Moisture Determination Balance
manufacturer, supplier, wholesaler, distributor, and factory? Yotec Instruments CO., LTD. is a professional manufacturer and exporter of special
Moisture Determination Balance
. We will provide you with products of well-guaranteed quality, competitive price and good service. We will be happy to give you a quotation upon receipt of your detailed requirements.
To find and shop the best Moisture Determination Balance, you need to know about the highest quality of Moisture Determination Balance manufacturer, supplier, wholesaler, and distributor, OEM and ODM from a factory in Taiwan. We can offer our
Moisture Determination Balance
at highly discounted prices. These can be easily availed at industry leading prices with customized specifications of the customers. All staff warmly welcomes the vast number of businessmen of foreign companies to create brilliant!

Moisture Determination Balance

Model - MT-103/MTA-103

MT series Smart Touch Halogen Moisture Analyzer

【Origin】

Taiwan

【Function and Feature】
Halogen heating system.
Automatic chamber open and close.
Moisture curve analysis.
Stainless steel heating chamber.
Twenty measurements memories.
Large sample capacity of 110g, sensitivity of 0.001g.
Heating mode setting: standard / slow / fast.
Stop mode setting:automatic / manual / timer.
Percentage shows moisture content and dry solids balance.
Computer connection analysis.
【Optional】
Printer.
【Specs】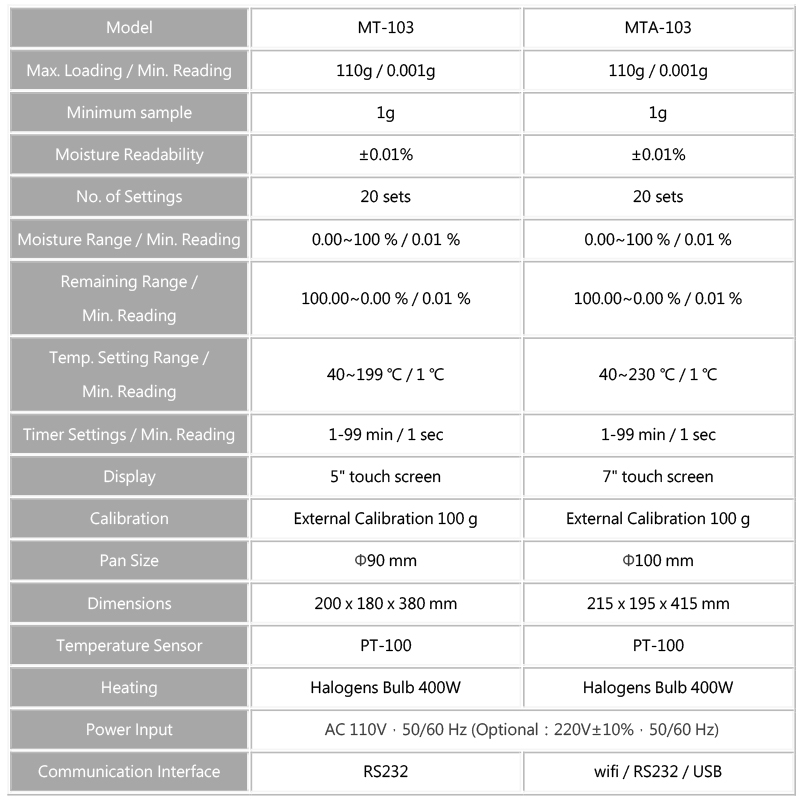 Yotec Instruments CO., LTD.
MT-103/MTA-103
none
Yotec Instruments CO., LTD.
MT-103/MTA-103
none
Enquiry Now
Products List
View Detail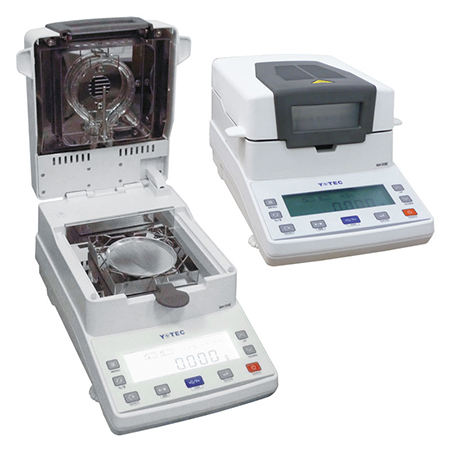 Yotec Instruments CO., LTD.
To find and shop the best Moisture Determination Balance, you need to know about the highest quality of Moisture Determination Balance manufacturer, supplier, wholesaler, and distributor, OEM and ODM from a factory in Taiwan
MA-103C/MA-103A+
none