Few things you need to know about
Water Bath
from the
Water Bath
manufacturer, supplier, wholesaler, distributor, and factory. We frequently improve our products as every technology change in the fast developing industry. We try every ways to make sure that our product of
Water Bath
will satisfy our customer's requirement. we are happy to offer detailed information of more models for your reference. Please
contact now
.
To find and shop the best Water Bath, you need to know about the highest quality ofWater Bath manufacturer, supplier, wholesaler, distributor, OEM and ODM from a factory in Taiwan. We welcome new and old customers at home and abroad to visit our company. Let's develop continually develop new
Water Bath
products and go ahead together. Looking forwards to our perfect cooperation and resplendent achievement in the future.

Water Bath

Model - B10/B20/B30/B50

Water Bath

【Origin】

Taiwan

【Function and Feature】
SUS water level sensor cuts the heater and buzz when low on water level.
Overheat buzzer alarm and cuts the heater power to secure safety of environment and machinery.
PID temperature control, LED digital double display, resolution of 0.1 ℃.
Stainless steel inlet.
Temperature Range: Room temperature ~ 100°C.
【Accessories】
1 flat lid.
【Optional】
Roof shape lid.
RS232/RS485 computer connection interface.
External loop (accept a variety of sizes).
【Specs】

【Note】
Yotec Instruments CO., LTD.
B10/B20/B30/B50
none
Yotec Instruments CO., LTD.
B10/B20/B30/B50
none
Enquiry Now
Products List
View Detail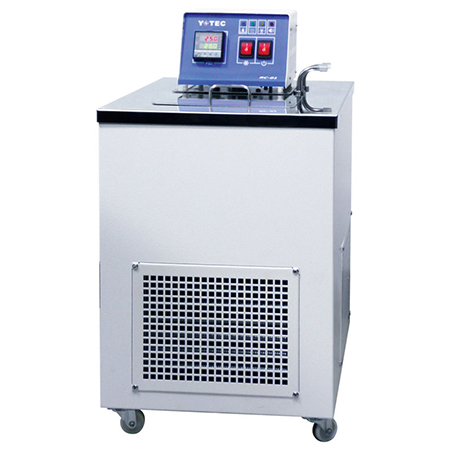 Yotec Instruments CO., LTD.
To find and shop the best Water Bath, you need to know about the highest quality ofWater Bath manufacturer, supplier, wholesaler, distributor, OEM and ODM from a factory in Taiwan
RC10/RC20/RC30/RC50
none