The Best
Pid Heat Controller
-To find the finest quality
Pid Heat Controller
from a manufacturer, supplier, wholesaler, distributor, and factory. Yotec Instruments CO., LTD. is engaged in offering a wide range of
Pid Heat Controller
. Our range of product is widely appreciated by our clients for its various features like durability, attractive designs and different shapes. We offer customization on various parameters such as shapes, size and design.
To find and shop the best Pid Heat Controller, you need to know about the highest quality of Pid Heat Controller manufacturer, supplier, wholesaler, distributor, OEM and ODM from a factory in Taiwan. Our products are famous for its low price, good quality and good after sales service. Our market share have been expanding. We are still trying our best to produce innovative products and provide more better
Pid Heat Controller
to our customer.

Pid Heat Controller

Model - GX-36LB

GX-36LB Overheated Protector

【Origin】

Taiwan

【Function and Feature】
Buzzer alarm switch.
Temperature correction.
Over-temperature shutdown.
【Accessories】
TEFLON K type sensor, L=100 cm x1
Tripod.
【Optional】
Wide range of temp. sensor choice.
【Specs】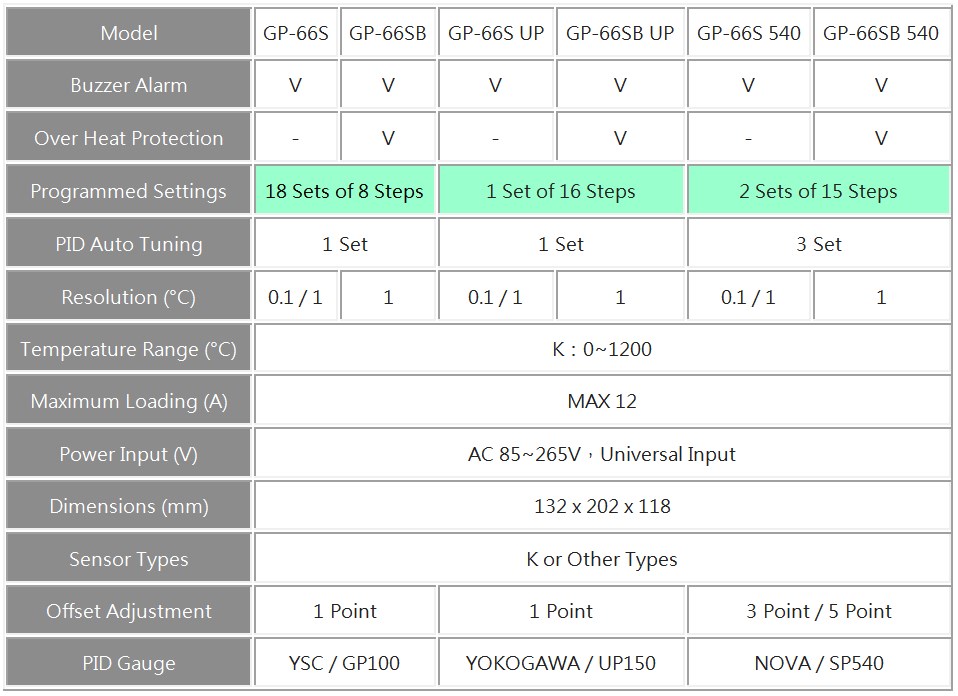 【Note】
Customizable
After overheat shutdown, you must manually restore the power supply.
Yotec Instruments CO., LTD.
GX-36LB
none
Yotec Instruments CO., LTD.
GX-36LB
none
Enquiry Now
Products List