The Best
Online Viscosity Measurement
-To find the finest quality
Online Viscosity Measurement
from a manufacturer, supplier, wholesaler, distributor, and factory. As a professional manufacturer, supplier and exporter high quality
Online Viscosity Measurement
, Our factory insists on principles of continuous improvement, quality foremost, and sincerity to cooperate with customers both home and abroad. We are looking forward to becoming your trusted mould supplier in the near future.
To find and shop the best Online Viscosity Measurement, you need to know about the highest quality of Online Viscosity Measurement manufacturer, supplier, wholesaler, distributor, OEM and ODM from a factory in Taiwan. We deal in a wide variety of
Online Viscosity Measurement
that are available for our clients in varied sizes and numerous shapes like square, round, D shape and many others.

Online Viscosity Measurement

Model - XL7 series

XL7 series Standard Online Viscometer

【Origin】

Hydramotion / UK

《Explosion-proof Viscometer》

【Function and Feature】
Intrinsic safety certified.
EEx ia IIC T6 safety standard certified.
Suitable for Div1 Class Group A environment.
Certified to operate in the most hazardous Zone 0 environments.
ATEX/CENELEC/CSA/TIIS Standards certified.
《High Temperature Viscometer》
【Function and Feature】
Direct measurements in high temperature fluids.
No need to cool down or ancillary pipe work.
Capable up to 450°C (842°F). Higher temperature are available for customize.
Test at actual temperature for actual viscosity.
《Standard Viscometer》
【Function and Feature】
High accuracy and sensitivity.
Simple pipe installation.
Maintenance free.
Real time online monitoring.
Fit with any tank or pipe size.
Digital or analogue outputs.
Easy to connect with other systems.
Temperature, density and pressure compensation.
【Specs】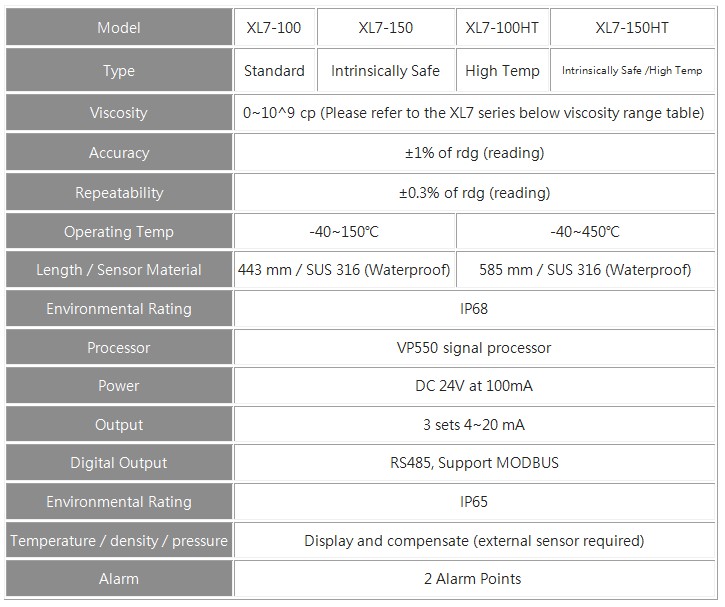 【XL7 Viscosity Range】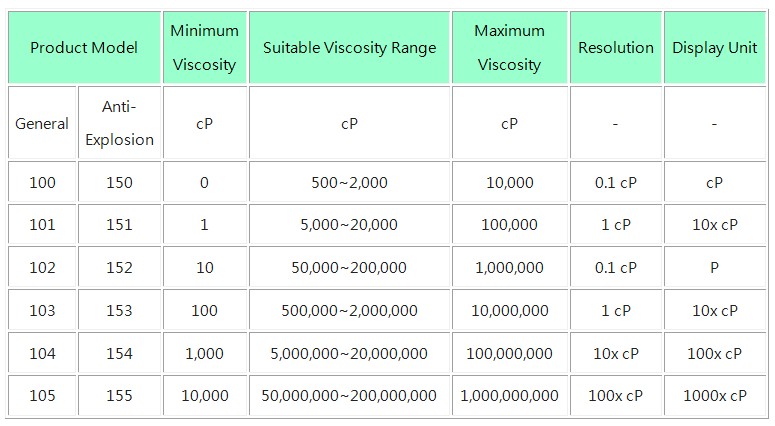 【Note】
P=100cPs, 1Pa.s=10Ps, 1Pa.s=1000cPs, 1mPa.s=1cP.
According to production line, different ways of installations are available.
Customizable.
Yotec Instruments CO., LTD.
XL7 series
none
Yotec Instruments CO., LTD.
XL7 series
none
Enquiry Now
Products List